In September, Ukraine found itself at the centre of an international scandal following revelations that US president Donald Trump had pressured his Ukrainian counterpart, Volodymyr Zelensky, to investigate former US vice president Joe Biden – a potential Democratic presidential candidate for 2020 – and his son, Hunter. The allegations have triggered an impeachment inquiry in the US, as senior Democrats allege that Trump's request was tantamount to soliciting foreign interference in next year's US presidential election. Trump accuses Biden of lobbying the Ukrainian government in 2016 to dismiss its prosecutor general, Viktor Shokin, because he was investigating Burisma Holdings, a controversial Ukrainian gas company where Hunter Biden was a board director until April 2019. Reports to the contrary suggest that Biden, alongside several European leaders, in fact sought the dismissal of Shokin because of the prosecutor's unwillingness to pursue corruption investigations, including one into Burisma.
As investigations into Trump's conduct intensify in the US, for Ukraine, the story serves as another reminder of the systemic issues that plague its commercial operating environment: corruption in the prosecution service, opaque dealings in the energy sector, and a weak rule of law. Hunter Biden's links to Burisma may have turned the international spotlight on these issues, but they are all too familiar to Ukrainians. While President Zelensky's reforms have begun to address corruption issues on the surface, the scandal reveals the complexity of addressing issues worn into the fabric of business and politics of post-Soviet Ukraine.
HUNTER AND UKRAINE: HOW DID WE GET HERE?
In April 2014, following the Euromaidan Revolution which ousted Yanukovych and his government, Hunter Biden was announced as a new board member and head of legal affairs at Burisma. As a corporate lawyer with no previous experience in either Ukraine or the gas sector, his appointment to the board of Ukraine's largest privately-owned gas company surprised many in Ukraine and the US. Observers at the time highlighted Hunter's new position as a potential conflict of interest given his father's role in leading US policy on Ukraine. These claims were dismissed by the White House, which emphasised Hunter's status as a private citizen free to conduct business as he saw fit. For Hunter Biden, the position was lucrative – he received an estimated USD 3.5 million in remuneration at Burisma, reportedly for little more than attending several board meetings and energy forums in Europe. Despite the cost, his appointment was a coup for Burisma, who also brought in several other high-profile foreigners, including a former Polish president, as part of a public relations campaign intended to improve a corporate image tainted by corruption.
BURISMA'S CHECKERED PAST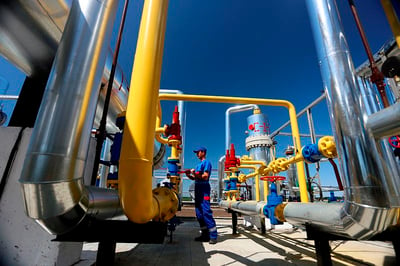 Ultimately, however, Hunter's decision to join Burisma was not a shrewd one. The company's owner, Mykola Zlochevsky, was a close ally of ousted president Yanukovych. He served as the Ukrainian natural resources minister between 2010 and 2012, during which time he awarded nine lucrative production licences to Burisma, which he secretly owned through Cypriot entities. In the first two months of Hunter's tenure at Burisma, the company was implicated in two high-profile criminal investigations. One of these was a money laundering investigation into Zlochevsky launched by the UK's Serious Fraud Office (SFO), which led to the temporary freezing of USD 23 million of the company's funds. The SFO later dropped its case due to a lack of cooperation from Ukrainian prosecutors. At the same time, a domestic corruption investigation into Burisma stalled, and an arrest warrant for Zlochevsky was cancelled in 2016. This should not be considered an indication of the company's innocence, according to Kyiv-based watchdog the Anti-Corruption Action Centre, which claims that the last three Ukrainian prosecutor generals have helped sabotage investigations into Burisma and Zlochevsky. While Hunter has not been implicated in any of the investigations and the alleged crimes predate his appointment at Burisma, the effect on his reputation has been acute.
CAN ZELENSKY DRAIN THE SWAMP?
Following resounding victories in both the presidential and parliamentary elections, Zelensky now has a popular mandate and majority in parliament to implement his reformist agenda. His administration has already sought to address several of the corruption issues that lay at the heart of Burisma's success in the early 2010s, albeit with mixed results. Zelensky has made good initial progress reforming the justice system, replacing prosecutor general Yuriy Lutsenko, who, among other suspect dealings, downgraded the charges in a tax evasion case against Burisma, with former anti-corruption campaigner Ruslan Ryaboshapka. Ryaboshapka promptly announced reforms of the prosecution service and dismissed four regional prosecutors for corruption. Zelensky has also introduced policies that aim to tackle graft in the energy sector, which include expediting the signing of tenders and reducing the number of permits needed for developing oil and gas fields. These moves are intended to stop companies from holding licenses for years which can be sold on for large profits, and to remove bureaucratic obstacles to foreign companies' entry into the market.
Zelensky's reforms have not been as sweeping as some initially hoped, however, and he has come under increased pressure for his failure to curb the influence of oligarchs, particularly Ihor Kolomoyskyi. In September, Oleksiy Honcharuk, Ukraine's prime minister, shocked his western partners by announcing that the government was seeking a settlement with Kolomoyskyi over the nationalisation of Ukrainian bank PrivatBank, from which Kolomoyskyi and his partner allegedly embezzled USD 5.5 billion. Zelensky's chief of staff Andriy Bohdan, a former lawyer who represented Kolomoyskyi in the legal disputes over PrivatBank, is reportedly leading these negotiations. The subsequent resignation of prominent reformer Oleksandr Danyliuk from Zelensky's administration due to fears of reversing PrivatBank's nationalisation demonstrated the increasing discord between competing factions within Zelensky's team.
CONCLUSION
The Burisma scandal is an unfortunate reminder of the myriad obstacles to Zelensky's reformist agenda. The president's problems were compounded by the return to Kyiv last month of the IMF, as negotiations over a new multi-billion-dollar loan stalled. Ukraine risks losing out on financial aid from the IMF altogether if Zelensky's government is unable to implement its guidelines for reform. While eyes in the US will likely turn to the domestic implications for President Trump after his already infamous phone call with Zelensky, the Ukrainian president cannot afford to look past the problems that made the Burisma scandal possible.