According to the IMF, sub-Saharan Africa (SSA) is the region most held back economically by corruption.[1] It discourages investment, stymies competition and ultimately hinders equitable socio-economic progress. In SSA, corruption is enabled by an often-blurry divide between public and private sectors, the strategic importance of "high-risk" industries like extractives, and the absence of accountability across several political institutions. Trends in international anti-corruption enforcement by US and European authorities show how multinationals operating in SSA have exploited this context for their own commercial benefit. While blame has long been levelled at corrupt African politicians, it is the actions of international companies that often provide the fuel for the so-called "looting machine".
Foreign bribery by international companies in SSA has been central to several of the largest corporate anti-corruption cases in the world.
Foreign bribery by international companies in SSA has been central to several of the largest corporate anti-corruption cases in the world, notably the enormous financial settlements reached with Airbus, Rolls Royce, Ericsson and KBR Halliburton. These cases stemmed from the activist role taken by US and European anti-corruption authorities, empowered by legislation like the US Foreign and Corrupt Practices Act (FCPA) and UK Bribery Act (UKBA). In this piece we examine the trends we are seeing in international anti-corruption enforcement in SSA, and how they are impacting businesses and politics in the region.
Europe: DPAs, co-operation, and French enthusiasm
Tackling foreign bribery in SSA has been an increasing priority for European authorities in recent years, but a true landmark was reached with the case involving the global aerospace company Airbus and authorities in the UK, France and the US.[2] The global settlement reached in January 2020 was for a combined GBP 3 billion, making it the world's largest foreign bribery settlement. The case covered five main jurisdictions and included Airbus's engagement of a politically connected intermediary in Ghana, who had paid bribes that helped the company secure a lucrative military aircraft deal in the country. The Airbus settlement best demonstrates three recent trends in European anti-corruption: the UK's use of Deferred Prosecution Agreements (DPAs), improvements in international co-operation, and an increasing focus on international anti-corruption in France.
The UK's Serious Fraud Office (SFO) has been at the forefront of anti-corruption efforts in Europe. While many of its cases have been prosecuted criminally, such as bribery cases brought against Afren and FH Bertling for wrongdoing in Nigeria and Angola respectively, the SFO has had particular recent success with its DPAs. DPAs are an import from US law under which a party admits guilt and is required to pay fines for its actions, but in return avoids a lengthy trial and potential criminal liability. The SFO reached a landmark GBP 497 million DPA with Rolls Royce in 2015. The case included a focus on corruption perpetrated by Rolls Royce's third-parties in Nigeria, which had helped the company win state contracts.[3] The SFO has now reached nine DPAs, including the DPA for its portion of the Airbus settlement. DPAs have revolutionised the way in which the UK tackles its largest anti-corruption cases, and, given their success, they will likely continue to be widely used to great effect. The SFO has opened SSA-focused investigations into the London-headquartered British American Tobacco's alleged widespread corruption in East Africa, and into the commodity trader Glencore following corruption concerns in their operations in the Democratic Republic of Congo (DRC) and Nigeria. It will be interesting to see how the SFO chooses to settle them if they reach a conclusion.[4]
The Airbus settlement is also indicative of increased international co-operation in prosecuting multinational cases.
The Airbus settlement is also indicative of increased international co-operation in prosecuting multinational cases. The SFO, US Department of Justice (DoJ) and French Parquet National Financier (PNF) collectively reviewed more than 30.5 million documents to understand the operations of more than 1,750 Airbus entities.[5] The truly global scale of the case meant that collaboration between the organisations was crucial to its eventual success. Increased co-operation looks set to continue, following the conclusion of a bilateral data access agreement between the UK Home Office and the DoJ in 2019,[6] and the establishment of an EU anti-corruption investigatory authority, the European Public Prosecutor's Office, which was set to start work this November and will help bolster internal EU co-operation.[7]
Lastly, the Airbus settlement highlights the continued emergence of France as a key player in international anti-corruption efforts. In 2013, France established a body specifically for the prosecution of major corruption cases, the PNF,[8] and in 2017 passed Sapin-II, significantly strengthening the country's legal framework for prosecuting foreign bribery cases.[9] In June this year, French justice minister Nicole Belloubet restated France's intent to be a 'driving force in the fight against international corruption'.[10] Given the extensive commercial interplay between France and Francophone African jurisdictions, this shift will have a significant impact on the continent going forward. Several major French investigations in Francophone Africa are ongoing, for example those looking at the African operations of French logistics magnate Vincent Bolloré.[11]
People, Technology and Greater Efficiency
One corollary of these successful settlements has been further investment, by the SFO and PNF, in their technological and human resources – having recognised the crucial role these will play in securing future awards. SFO director Lisa Osofsky spoke of this challenge in October, highlighting the difficulties the organisation faces when investigating cases straddling 20 to 30 jurisdictions, examining evidence that includes phones with over 300,000 WhatsApp messages and computer servers with over 8 million emails.[12] Despite investment, prosecutors in the UK and France remain a step behind the requirement here. The SFO continues to be under-staffed and under-resourced, in spite of the vast sums it has brought to the UK in recent years. Similarly, despite intentions for more staff investment, the PNF still has only 18 magistrates for its 500 active cases.[13]
Practical challenges, high staff turnover, high investigation costs, and a tendency to mishandle high-profile cases have damaged the SFO's reputation.
In addition to the SFO's practical challenges, high staff turnover, high investigation costs, and a tendency to mishandle high-profile cases have damaged its reputation. In SSA, the long-running investigation into London-listed mining company Eurasian Natural Resources Corporation's (ENRC) acquisition of mining assets in the DRC continues to be a blot on the body's recent record. Investigations commenced in 2013 following allegations that ENRC had corruptly leveraged its relationship with now US-sanctioned Israeli businessman Dan Gertler to help it acquire its mining assets, reportedly costing the DRC state as much as USD 725 million.[14] However the SFO's efforts have still not led to any concrete results, and instead it has found itself contending with legal challenges concerning privilege, leaks and disclosure timelines.[15] The human-rights charity RAID brought 16 individuals from the southern DRC forward in the London High Court earlier this year as potential victims in the case against ENRC.[16] RAID hopes that funds raised in an eventual conviction by the SFO can be used to compensate those most affected by the company's alleged wrongdoing – further illustrating the importance of bringing these cases to a successful and timely conclusion.
Other SSA cases being prosecuted in Europe include the long-running saga of the Nigerian oil block OPL 245, acquired in 2011 through allegedly corrupt means by Eni SpA and Royal Dutch Shell. The deal is being prosecuted in both Italy and the Netherlands in what is being dubbed the largest corporate bribery trial in history.[17] Despite alleged bribes of over USD 1 billion being paid as part of the deal and seemingly mountains of evidence regarding Eni and Shell's knowledge of the circumstances, the case is dragging on.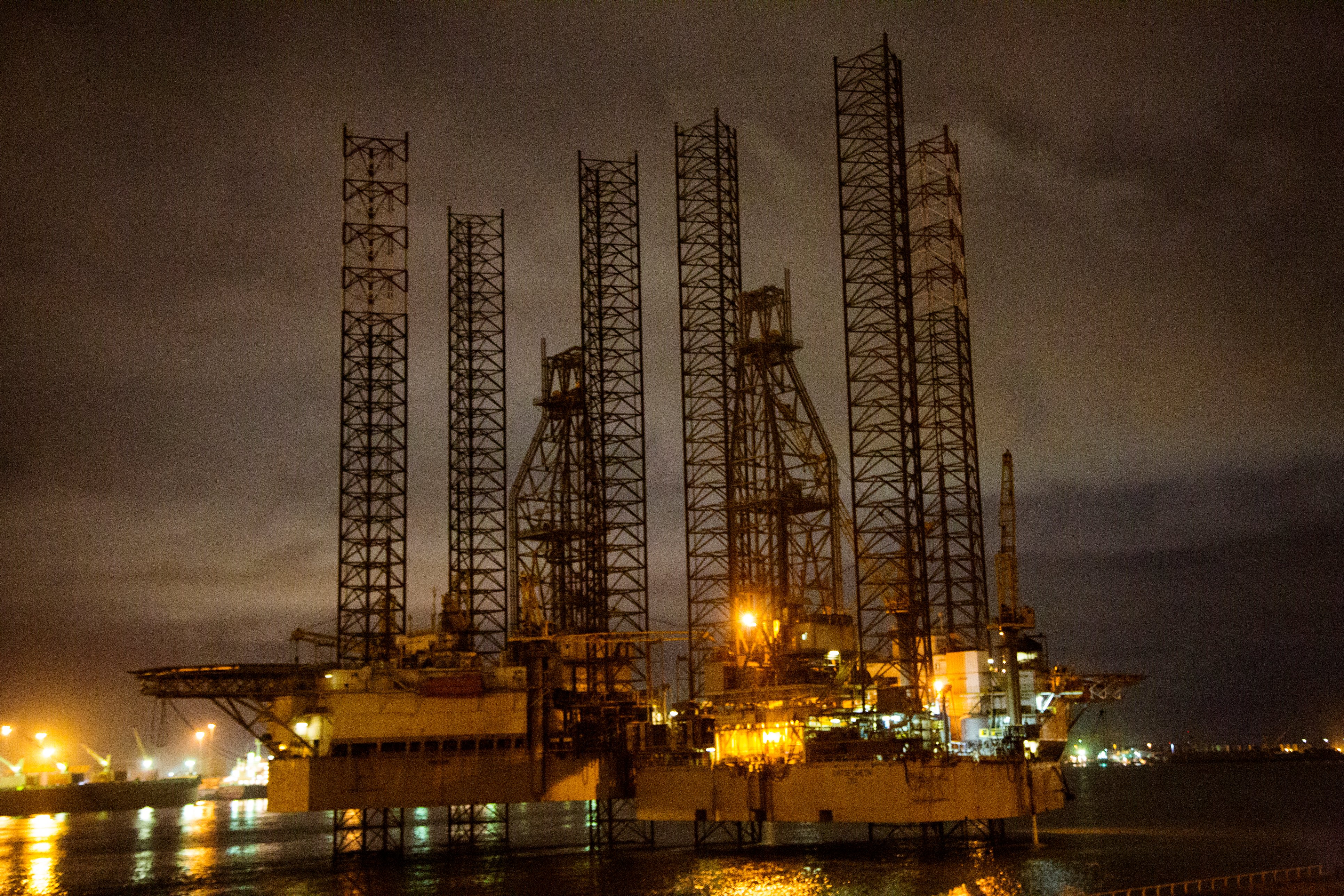 United States: more funds, more fines
Since the 1970s, the DoJ and its FCPA-prosecuting partner the Securities and Exchange Commission (SEC) have led the charge in tackling the biggest international anti-corruption cases. After several FCPA trial setbacks in the early 2010s, the last five years have seen the US redouble its focus and significantly increase its resourcing of anti-corruption. The DoJ's FCPA unit has since doubled the number of its full-time prosecutors, and the FBI has established four international anti-corruption squads in New York, Washington DC, Los Angeles and Miami.[18] The DoJ takes a 3% cut on civil fines to help finance its activities, and so the recent uptick in settlements will serve to further bolster its capacity. Following this investment, 2019 and 2020 saw two consecutive record years for FCPA fines.[19] The USD 2.9 billion in FCPA fines collected in 2019 was almost equalled by the DoJ's USD 2.6 billion contribution to the Airbus settlement in January 2020, and further enlarged by the October 2020 USD 3.3 billion 1MDB settlement with Goldman Sachs. There have also been several recent major cases in SSA: the German medical company Fresenius was fined USD 231 million under the FCPA's accounting provision for internal control failures in Angola and West Africa, and the multinational telco Ericsson settled a USD 1 billion case which included allegations of bribes paid by a subsidiary to state officials in Djibouti to win a lucrative public infrastructure contract.
US vs China
Another major trend in recent US anti-corruption investigations in SSA has been the interplay between the US and China. The Trump administration's aggressive approach to relations with China led to a public shift in DoJ policy with its 2018 announcement of the "China Initiative", aimed primarily at supporting US national security goals.[20] However the China Initiative also explicitly stated one of its goals was to 'identify FCPA cases involving Chinese companies that compete with American businesses'.
The DoJ and SEC have far-reaching remits, allowing them to investigate the African operations of many Chinese companies, which they have done extensively since 2016.
Chinese investment in SSA has boomed over the last 10 years, with a recent McKinsey report naming China as Africa's largest trading partner.[21] The African operations of many of these globe-trotting Chinese conglomerates are within reach of the FCPA, whose supposedly "territorial" jurisdiction requires very little US footprint, and the DoJ and SEC have been interpreting its jurisdiction with increasing flexibility. For example, having a US representative office, making payments through US-domiciled accounts, and even 'making a telephone call or sending an e-mail, text message, or fax from, to, or through the United States' all have the potential to bring a case under the watchful eye of the FCPA. This grants the DoJ and SEC grounds to investigate the African operations of many Chinese companies, which they have done extensively since 2016. For example, in 2018 the DoJ convicted Chinese national and former Hong Kong secretary for home affairs Patrick Ho for bribing officials in Uganda and Chad.[22] Ho had partnered with a former Senegalese senior diplomat to make "charitable donations" to top public officials in order to win contracts for the Shanghai-based CEFC China Energy Company. FCPA jurisdiction applied relatively loosely to the events: Ho's charitable organisation had an office in Virginia, and one set of the payments transited through a New York bank account. Other DoJ-China corruption investigations in Africa include a 2017 probe into a US-listed subsidiary of Chinese oil supermajor Sinopec, which allegedly paid USD 100 million in bribes to Nigerian public officials.[23]



The likely dynamics of US-China relations in a Joe Biden presidency remain murky, although initial indications are of a less aggressive but strategically similar approach. A close eye should be kept on the DoJ and its China Initiative, as the US may well continue to use the long-arm of the FPCA as a foreign policy tool.
LOOKING AHEAD
Anti-corruption authorities worldwide are being given increased funding and greater political capital to tackle anti-corruption cases, and the US and France in particular will likely take on more and more corruption cases involving SSA. International authorities are also bolstered by the increasingly successful roles played by African national and transnational anti-corruption bodies, both through co-operation and through their own enforcement. The African Development Bank is becoming increasingly bullish in its debarring of corrupt contractors, and major cases against multinationals are being led by national authorities across the continent, most notably the South African case against French defence firm Thales. Cases are becoming increasingly complicated as the volume of data involved continues to multiply and wrongdoers become more adapt at concealing malpractice. Although this means longer investigations, longer legal cases, and a longer shadow cast by the uncertainty of unsettled historical corruption allegations, concerted international co-operation will mean that anti-corruption authorities will continue to rise to the challenge.
References:
[1] Source: International Monetary Fund.
[2] Source: SFO.
[3] Source: SFO.
[4] Source: SFO; SFO; 'UK bribery investigation adds to Glencore's legal headaches', Reuters, 5 December 2019.
[5] Director of the Serious Fraud Office & Airbus SE, Case No: U20200108, 31 January 2020.
[6] Source: US Department of Justice press release.
[7] Source: European Commission.
[8] Source: Le Tribunal de Paris.
[9] Source: FCPA Blog.
[10] 'Corruption : « la France doit retrouver sa souveraineté judiciaire », selon Nicole Belloubet', Affiches Parisiennes, 4 June 2020.
[11] 'Soupçons de corruption en Afrique : Vincent Bolloré mis en examen', Le Parisien, 25 April 2018.
[12] Source: SFO.
[13] 'Corruption internationale : les entreprises encouragées à dénoncer des faits internes', Les Echos, 8 June 2020.
[14] Annan report blasts ENRC for costing Congo $725m', Financial Times, 9 May 2013
[15] Source: various media articles, see Financial Times.
[16] Source: RAID.
[17] 'FACTBOX-Legal cases sparked by Nigerian OPL 245 oilfield licence', Reuters, 12 November 2020.
[18] Source: FBI press release.
[19] 'Here's the YTD 2020 enforcement index: another record year for the FCPA?', FCPA Blog, 1 September 2020.
[20] Source: DoJ.
[21] Source: McKinsey & Company.
[22] Source: DoJ press release.
[23] 'Chinese oil giant Sinopec probed by U.S. over Nigeria bribery allegations', Bloomberg, 31 August 2017.