2020 was an exceptional year. The COVID-19 pandemic swept the world, finding many governments and businesses underprepared for the challenges this brought – travel restrictions, national lockdowns, business closures. COVID-19 dominated the global conversation and national debates in 2020, as business and government leaders grappled with the first global medical emergency in a generation. However, against the COVID-dominated background, other risks continue to evolve and challenge businesses and investors. As countries gradually roll out vaccine programmes and economies slowly return to growth, understanding local and regional risks will be critical to ensuring businesses are well prepared to capture and maximise new opportunities across the globe.
The Regional Risk Outlook 2021 looks beyond the COVID-19 horizon to examine the key risks that organisations will face in different regions in the coming months. For while COVID-19 is a global crisis, it has interacted differently with pre-existing regional risk trends, exacerbating different risks in different parts of the world. Our regional experts unpick these developments, discussing the risk outlook and implications for businesses in six regions.
In this report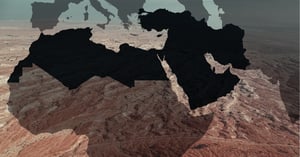 In the Middle East and North Africa, we focus on emerging social risks. Working conditions, supply chain transparency and labour rights are increasingly on the top of investors' and businesses' agendas when considering projects in the region. The growing focus on social and human rights issues will persist in 2021, amplified by populations' backlash against governments' extensive restrictions of social and political freedoms many adopted in response to COVID-19. Read the article.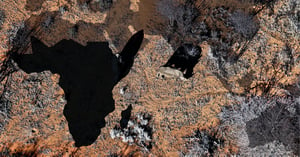 In sub-Saharan Africa, we examine the dynamics of enforcement of international corruption legislation. In a region which has long been at the bottom of anti-corruption indices and rankings, the actions of multinational companies are increasingly coming under domestic and international scrutiny. International bodies and governments are more often working together to investigate and sanction international corruption, a trend that is likely to continue and accelerate in coming months. Read the article.
In Latin America we shed additional light on the reputational and regulatory risks related to accelerating environmental degradation across the continent. From Brazil's vanishing rainforests, to large wildfires in Argentina, our Latin America specialist examines the likely regulatory and policy developments that governments are considering in response to growing environmental degradation and the implications such changes will have for investors and businesses in these countries. Read the article.
In North America we examine the increasingly strict requirements for corporations globally, including financial institutions, to know their customers and the ultimate beneficial owners of their portfolios. In the wake of the FinCEN files leak, financial institutions are increasingly expected to gather and maintain a clear understanding of their third-party partners' ultimate beneficial ownership. Given the Biden administration's support for the Corporate Transparency Act and related reforms, these issues are likely to persist over the coming years. Read the article.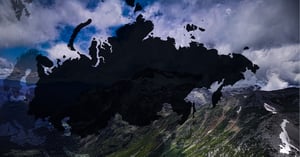 In the Former Soviet Union we discuss the regional implications of growing social and political unrest in Belarus, where since August opposition supporters have been protesting and demanding a new presidential election. Against the growing social unrest in the broader region, governments in the region are unlikely to accelerate political and economic reforms, or to pursue stronger rule of law and anti-corruption policies, seeking to maintain a strong grip on power. For businesses, this means that reputational, political and security risks are likely to persist in the coming year. Read the article.
We discuss the future of 'Made in Asia' supply chains in our Asia Pacific article. Across the region, shocks to supply chains have accelerated a trend towards diversification. Over the coming year, business leaders will have to grapple with the knock-on effects of choices made during the pandemic and make key decisions about where to invest long-term as part of a reinvigorated 'China Plus One' strategy. Many businesses will need to review and scale up their existing supply bases in South and South East Asia. Read the article.
If you would like to discuss any of these trends with our team or find out more about our Political & Security Risk Analysis practice, please don't hesitate to get in touch. Here is to a successful 2021 with many opportunities for growth across sectors and geographies.