On 6 November 2019, militants attacked the vehicle convoy of SEMAFO mining company in Burkina Faso's Est Region, killing 37 people. The attack is the latest amid growing evidence that the militancy threat in the country and wider Sahel is increasing. Previously concentrated in northern Mali, Islamist militant groups have, since 2016, migrated further south. For instance, of the 250 Islamist militant attacks recorded in Mali in 2016, just 20 percent of attacks occurred in southern regions. In 2018, of the 746 attacks recorded, 41 percent took place in central and southern Mali.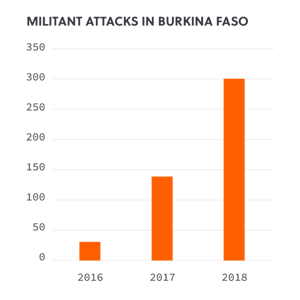 In Burkina Faso, militant attacks have more than doubled in frequency year-on-year since 2016, with 28 attacks recorded in 2016, 137 in 2017 and over 300 in 2018. These groups with have staged several high-impact terrorist attacks in the region since 2015. This includes high-profile attacks in Bamako and Ouagadougou.
Under the auspices of militant umbrella group Jamaat Nusrat Al Islam wal Muslimeen (JNIM) and through entrenched ties to the Sahel's organised crime networks, Islamist militant groups have expanded into border areas between Mali, western Niger, and northern and eastern Burkina Faso. Their operations in these areas have been bolstered by local recruitment.
Specifically, in Burkina Faso, militant attacks have been attributed to the grassroots group, Ansaroul Islam. The group has an entrenched presence in the northern and eastern parts of Burkina Faso, where it is engaged in a low-level insurgency. With ties to JNIM, Ansaroul Islam has received support from the likes of Al Qaeda in the Islamic Maghreb (AQIM), Al Mourabitoun, and others. In addition, although formally based in Mali, Islamic State's regional outfit, Islamic State in the Greater Sahel (ISGS), has also made inroads into Niger and Burkina Faso.
---
SEMAFO attack, Boungou, Burkina Faso (6 November 2019)
Militants opened fire on the five vehicles transporting SEMAFO staff to the gold mine near Boungou, killing at least 37 people and wounding over 60 others. Although there have been no claims of responsibility for the attack, there is evidence to suggest the assault was targeted.
Specifically, media reporting claims that the vehicle convoy transported 250 local staff to and from the SEMAFO mine on a weekly basis, travelling along the same route. Given this routine, the perpetrators were likely able to anticipate the vehicle's movements and effectively plan the attack. Militants in the area had previously demonstrated the ability to conduct planned attacks, having carried out a two-phased attack along the same road in August 2018. The gunmen attacked the security escort of a SEMAFO vehicle travelling between Ougarou and Boungou. It had struck an improvised explosive device, before coming under militant fire; five gendarmeries and two civilians were killed in the attack.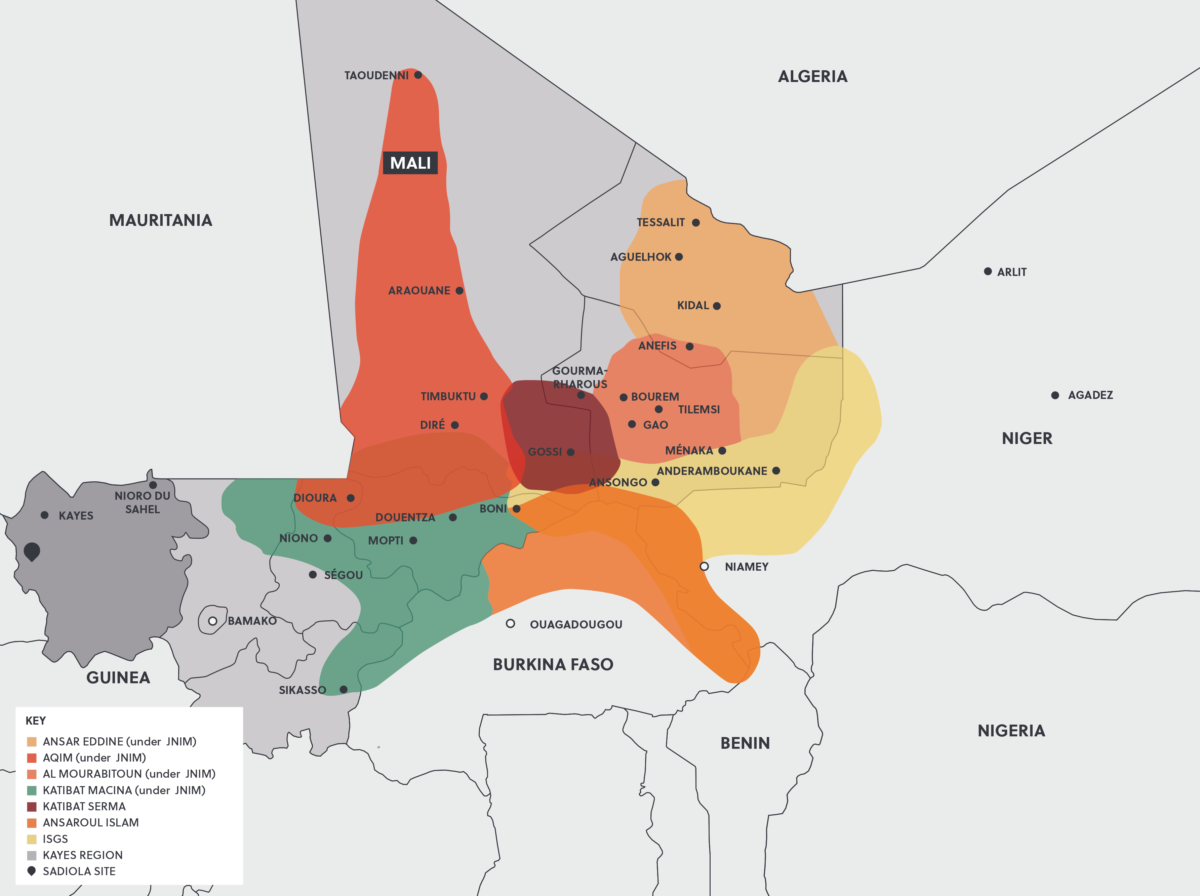 Threats to the mining sector
Militant attacks against mine and mining personnel
JNIM and its local affiliates, as well as ISGS, have primarily targeted local and international security forces and civilians. However, these groups have also declared their intent and have targeted commercial operations in the past five years. Ansaroul Islam, alone, has been linked to seven attacks against mining operations in Burkina Faso since October 2018. On 4 October 2019, for example, Ansaroul Islam attacked a gold mining site at Dolmane, Soum Province, killing at least 20 people.
The group previously attacked the Avesoro gold mine in Soum Province in August 2019, killing one security guard and is likely to be behind the November incident. Other JNIM affiliates have also attacked commercial operations, including mining sites. Al Mourabitoun was responsible for the January 2013 assault on the Tigantourine gas facility in In Amenas, Algeria, and the May 2013 attack against French-owned and operated uranium mine in Arlit, Niger. AQIM claimed a second attack on the Arlit site in May 2016.
These attacks loosely fit within JNIM's objectives, which include targeting Western interests in Mali and surrounding countries, with identified adversaries including Burkina Faso, Chad, Côte d'Ivoire, Guinea, Niger and Senegal.
Militant-linked kidnappings
These groups have also conducted kidnappings, including attacks against mining personnel. Of the 11 high-profile kidnappings publicly disclosed since 2015, three targeted mining personnel in Burkina Faso. These include a Canadian national kidnapped, and later killed, from a mine exploration camp in January 2019, a South African and Indian national kidnapped from a gold mine in September 2018, and a Romanian national kidnapped from a mining complex in April 2015. Foreign firms deemed capable of paying exorbitant ransoms could be targeted in kidnappings, while personnel in transit by road are most vulnerable to militant ambushes, particularly when travelling through rural areas.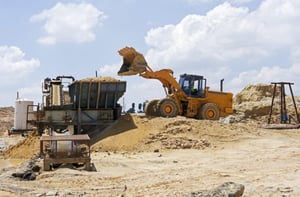 Outlook
These Islamist militant groups have entrenched their operations in Mali, Niger and Burkina Faso's rural areas. Western and regional governments remain committed to counter-insurgency efforts across the Sahel. However, Islamist militant groups have proven highly adaptive to these operations, in part, due to their ability to leverage local networks and secure an acute awareness of local dynamics and terrain.
This increase in militant reach should not be ignored by mine operators in the region. Lessons have been learnt since In Amenas and foreign companies are more aware of the risk management needs in high-threat countries. Yet, monitoring the evolving threats and preparing appropriately is paramount to staying ahead of risks to business in these dynamic operating environments.
How S-Rm can assist you?
S-RM prides itself on having an intimate understanding of the operating environment in Burkina Faso, Mali and wider Africa. This understanding is derived from a proven record of delivering effective crisis management solutions and through our local network. We have worked on several projects covering Burkina Faso, Mali, and the wider Sahel across our Crisis Management and Corporate Intelligence business units.
We provide our clients with:
Targeted monitoring of known and emerging threats;
Threat and risk assessments on operating environments, political and security trends and threat actors;
Tailored consultancy on security mitigation and response; and,
Post-incident investigations and return-to-work planning.
---
CASE STUDIES
S-RM assisted an oil and gas company operating in sub-Saharan Africa in investigating internal failings in their crisis prevention and response procedures following a security incident. S-RM worked with our client to identify structural constraints in their existing procedures and developed more appropriate measures better suited to their operating environment. We also developed a return-to-work plan for the client.
S-RM worked on a threat vulnerability risk assessment for a financing company focused on the mining sector in Mali. The project involved a threat assessment and review of current security protocols for a large gold mining company in Mali. The report included a review of existing security protocols and procedures and provided a best practice benchmark of security measures, based on similar operations in the region.