Mass protests that took place across Europe in 2019 have largely subsided due to COVID-19 lockdown measures. However, the adverse socio-economic impact of the lockdowns will likely drive a resurgence in unrest as states now deal with rising unemployment and strained resources, writes Erin Drake.
Europe in 2019 was characterised by mass demonstrations over various socio-economic grievances and causes, including climate change, women's rights and other issues. Due to lockdown measures implemented by most European governments to contain the spread of the COVID-19 virus, the region has seen a lull in protest activity as people practice physical distancing and self-isolation. However, public discontent over adverse effects of the lockdown, such as unemployment and a shortage of government aid, have driven people to stage occasional protests despite restrictions. It is likely that existing socio-economic grievances, exacerbated by the outbreak, will drive further demonstrations in the coming weeks and months as restrictions on movement are eased.
LOCKED DOWN
European states have implemented several physical distancing measures to contain the spread of the COVID-19 outbreak. Since mid-March, many states' quarantine measures have involved restrictions on movement and bans on large gatherings, including protests. However – while not as frequent or well-attended as US protests – demonstrations and other acts of civil disobedience have occurred in some European countries despite government efforts to restrict such gatherings.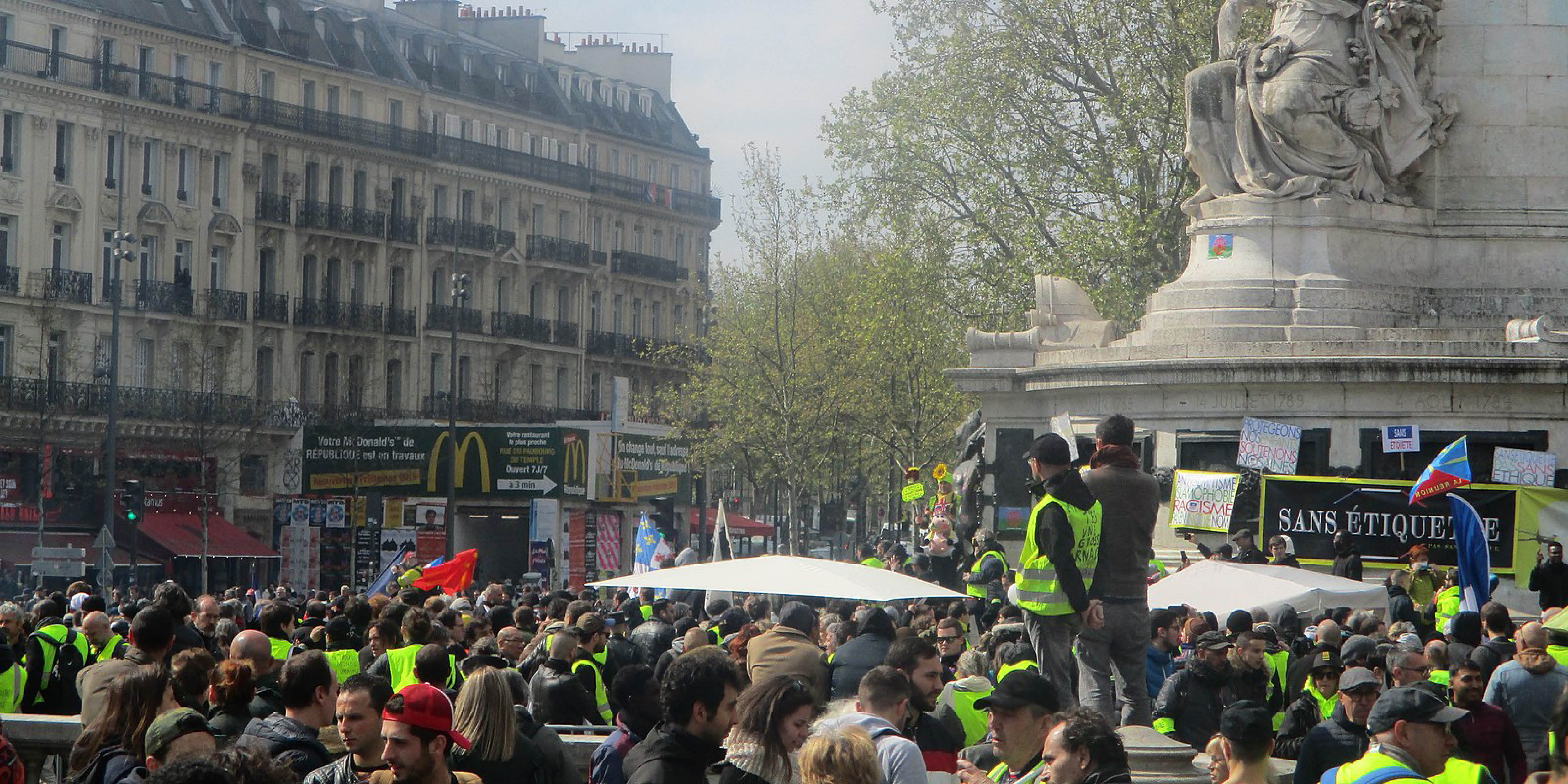 Protests have mostly related to dissatisfaction over COVID-19 restrictions, including their impact on livelihoods. Although Berlin has banned gatherings of more than 20 people, police have arrested several demonstrators who have staged almost weekly protests with hundreds – and sometimes thousands – of participants to denounce the government's perceived 'unreasonable' lockdown measures. Hospitality and catering sector workers and business owners have protested in Savona, Italy, to denounce business closures, and have already planned further demonstrations as the government eases limitations on business activities in May and June. On 14 March, around 400 protesters associated with the Yellow Vests anti-government movement in Paris clashed with police after President Emmanuel Macron announced stricter measures to contain the spread of the virus, including a ban on gatherings of over 100 people. Protests quickly devolved into scuffles with security forces as they used teargas and stun grenades to disperse the crowd.
Some governments – including in Italy and France – have announced plans to lift some COVID-19 restrictions on commercial activities in the coming weeks. However, grievances will remain as the effects of the lockdown on businesses and workers will continue to be felt in the post-pandemic period.
GRIEVANCES EXACERBATED
Prior to the outbreak, protests across European states were often driven by perceptions of government mismanagement of economic and social resources. The Yellow Vest protesters in France, for example, demonstrated over high costs of living, while trade unions and grassroots groups in Greece and Italy demonstrated throughout 2019 to denounce economic stagnation, debt and high unemployment rates. These grievances have been exacerbated by COVID-19 and associated containment measures and will likely deepen as the economic effects of the outbreak persists, even after the crisis is over.
Data suggests that between mid-March and early April, when European governments first began to implement quarantine measures, an estimated 11 million European workers lost their jobs. This number will be much higher by the time the outbreak ends, as some companies suspend or downscale operations, or go bankrupt. Thousands more people will be dependent on state subsidies, further straining state resources. While the exact impact of the outbreak remains unclear, some states, such as Italy and Spain, will struggle to support businesses, despite the European Union's recently approved package of USD 580 billion in aid, which will be available to member states from June 2020. Various state officials have said the budget will not sufficiently cover lost incomes, keep companies afloat or support overwhelmed healthcare systems, and that at least USD 1.1 trillion to USD 1.6 trillion is needed to address the crisis.
EASING RESTRICTIONS
Over the coming weeks and months, people's uncertainty over European states' post-COVID-19 recovery plans, in addition to personal and state-level financial instability, will continue to drive demonstrations as the impact of the outbreak persists. As states incrementally allow for increased commercial activity, sectors including aviation, tourism, and hospitality will continue to face inactivity, potentially prompting more layoffs or insolvencies. Economists have already expressed concern at states' individual and collective plans to mitigate the cost of the outbreak and resuscitate economies, as efforts to increase credit limits or ensure limited job losses will likely result in long-term debt.
While the UK remains in lockdown, Germany, Italy, Spain and Austria have already begun to lift some restrictions, and France and Denmark have announced plans to ease lockdown measures in early May. Most governments have stated that bans on large gatherings will remain in place during the initial stages of the virus's slow-down. Yet, unemployment, loss of income and shortages of government aid will likely drive many people to stage occasional demonstrations even before the limitations on gatherings are completely lifted. These grievances will continue long after the outbreak has been contained and various states have ended quarantine measures, which will likely also drive a resurgence in civil unrest in the post-COVID-19 period.
"Demonstrations and other acts of civil disobedience have occurred in some European countries despite government efforts to restrict such gatherings."