In this edition of the Global Risk Bulletin, we look at the role of extremist groups in the US and Europe while taking a deep dive into civil unrest in Algeria. In particular, we examine the feasible tactics likely to be employed by far-right extremists in the US amid ongoing government efforts to crackdown on these groups. Meanwhile, with the return of Islamic State in Iraq and Syria, we consider what this means for the threat of terrorism from Islamic State and its affiliates in Europe. Further south, we look at the return of the Hirak protest movement in Algeria and what threats this movement could pose to the stability of the new Tebboune administration.
Far right extremism after the Capitol riots:

A return to clandestine tactics?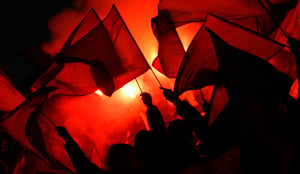 In the wake of the 6 January Capitol riots in Washington DC, the US government has doubled efforts to crackdown on the activity of violent far-right groups. Now, with this security crackdown likely to discourage overt far-right events, including demonstrations, hardliners within these groups are likely to see a targeted attack as a more feasible tactic. We examine this and other tactics these far-right groups are likely to employ going forward. Read the article
The Return of Hirak:

A threat to Algeria's new government?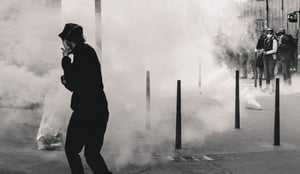 February 2021 saw the return of demonstrations in Algeria and, since then, near weekly protests have taken place across the country. This comes in stark contrast to the near absent protests of 2020 amid Covid-19 restrictions. Yet, with the relaxation of Covid-19 restrictions, citizens have been quick to return to the streets to voice their grievances against the government. Now, the new Tebboune administration will need to balance offers of political reforms to appease the protesters with maintaining the backing of key political stakeholders. Read the article
Terrorism in Europe:
The resurgence of the Islamic State
Islamic State has made new headways in Iraq and Syria in recent months, indicating a likely resurgence of the group. This has coincided with a spate of new terrorist incidents in Europe. With Islamic State once more in a position to encourage a global campaign, we examine to what extent the group will seek to leverage its sympathisers in Europe to carry out further attacks. Read the article