In this edition of the Global Kidnap Bulletin, we explore the security dynamics present in contested spaces across the globe. Specifically, we look at some of the persistent threats faced by foreign nationals in the aftermath of the February 2021 Myanmar coup, providing practical advice for times of social unrest, and delve into crime dynamics in Libya in the post-conflict context. We also examine recent kidnapping trends in Colombia and the Democratic Republic of the Congo, and assess the threat of piracy and maritime crime in the Gulf of Mexico in the context of the global Covid-19 pandemic.
Maritime insecurity in the Gulf of Mexico:
Piracy and the pandemic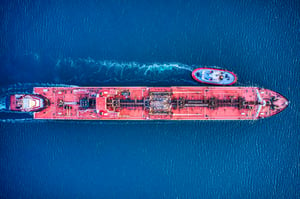 With the economic ramifications of the global Covid-19 pandemic increasingly evident, we explore whether an economic downturn in Mexico has contributed to the rise in piracy in the Gulf of Mexico as indications point to increased opportunity and intent to orchestrate attacks in the region. Read the article
Staying safe in the aftermath of Myanmar's coup
Daily demonstrations since the 1 February military coup in Myanmar have led to a robust and violent security clampdown on protesters. The precarious security situation in the country presents dynamic threats to residents and foreign national in country alike. These threats necessitate that foreign nationals employ practical and specific measures to stay safe. Read the article
On the rise?

The role of crime in Libya's political context
Alongside growing optimism of peace in Libya is a contrasting security environment characterised by entrenched criminal activity. With limited and inaccurate crime statistics unable to provide a clear picture of crime in Libya, or inform a fit-for-purpose response to addressing insecurity, organised and violent crime will remain a key challenge in the country. Read the article
Kidnappings in the DRC:
Increased attacks on aid workers
Often operating in insecure spaces, aid and other NGO workers are inherently vulnerable to security incidents. Unsurprisingly, amid campaigns by various militant groups, humanitarian workers in the eastern part of the Democratic Republic of Congo are at increasing risk of kidnapping. Read the article
Kidnapped in Colombia:
Isolated occurrences or a resurgent threat?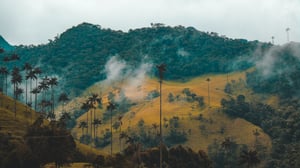 Kidnappings in militant controlled areas of Colombia are not new, but in the wake of a renewed commitment to peace, the recent kidnapping of two foreign nationals in Cauca Department raises contrasting questions around a resurgent intent to carrying out such attacks when the opportunity presents itself. Read the article